2022 was a year of expansion for us here at Mercuna. We've got new features, new games, new staff, and a new office. The year absolutely flew by, and standing at the beginning of the new year, we thought we'd look back and let you know about everything that we've been up to.
Releases
First! The fun stuff. It's been absolutely amazing to be a part of such big releases this year! It was truly a pleasure to see our logo on the credits of such large productions, and we're continuously honored to be a part of such a colossal creative process.
Firstly, Mercuna is proud to have supported Warner Bros Games Montréal on Gotham Knights.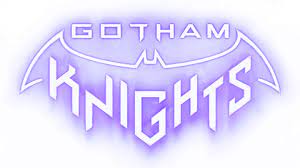 We're also ecstatic to have gotten to work with Squanch Games on High on Life! I've played it, it's absurdly funny and I look forward to spending the majority of this seasonal break breaking down in stitches.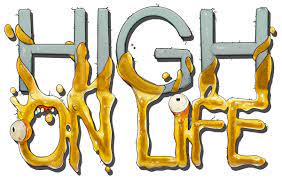 Other Clients
While I'm sure you understand that we can't reveal them all, we'd like to say a huge thank you to everyone we've had the privilege of working with this year. We're extremely grateful for all of our clients, and it's been amazing to watch the list fill up with even more exciting names!
We're especially excited to reveal that we'll be supporting Funcom on the upcoming, highly anticipated, Dune: Awakening!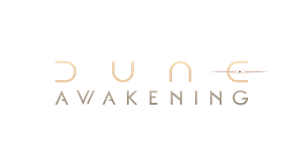 And also Dreamlit on their open-world city building and ecosystem game Towers.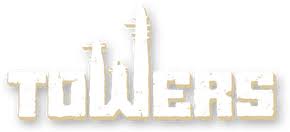 New Features
Our year has been extremely busy when it comes to development. We've had a load of client-driven feature work to get done, and have even branched outwith games to explore different applications of our technology. While it'd take forever to go through all of our release notes, I thought it'd be prudent to inform you of some of the big updates to Mercuna.
We've worked a lot with Unreal Engine 5 this year, making sure that Mercuna supports Unreal Engine 5 and its new features including World Partition. We've seen a lot of clients make the jump to UE5, and are really excited by its potential.
Otherwise, we've been working on some new exciting features that will be available early next year. Two particular ones are stationary obstacles and context steering.
Stationary obstacles is a new way to treat dynamical obstacles that have temporarily come to a stop. Rather than relying on avoidance, the obstacles are cut out of the navgrid, so are handled by pathfinding instead. This often gives much nicer results when an agent is trying to find its way around a stationary car or a stopped group of people.
Context steering is also avoidance related but offers a new steering/avoidance method that works well for agents with soft avoidance constraints. For instance if an agent prefers not to get too close to an ally but will do so if really needed, for example to pass down a narrow passageway.
Early versions of both these new features will be coming in our next major release, v2.6. Beyond that we have lots more exciting work underway including automatic navlink generation which has been a significant development focus this year.
Office
It's been an exciting year outside of the desktop as well. We've moved office! All the way to the other side of the building! Yes, we're still at the CodeBase, but six floors up, and with space to move around and breathe. Sadly, this move coincided with the departure of our Junior AI Programmer Jonathan, and one of our marketing team Innes. On the brighter side though, our new office was needed to deal with our expanded workforce! We've been lucky enough to hire a Tester, James Rhodes! As well as a new developer, Dr. Eddy Larkin. Even more importantly, we've got someone new handling our marketing & sales… me!
Yes, it's a cold old place in the summer and a cold old  place in the winter, but we're very happy to call Edinburgh, and Codebase, our home.
Conferences
We really didn't know what to expect from this year. Given that we weren't quite past Covid here in Scotland, we expected it to be a quiet year in terms of travel. We were happy to see though, that digital options were still being provided. We were able to stay up to date with Sony Devcom, the Devcom Tools and Tech Summit, and Unreal Fest through their online portals and amazing talks put out.
We also had the pleasure of attending the inaugural Scottish Games Week industry talk and awards ceremony in Dundee, which led to a fantastic team-building session for our newer employees. We met some of the most prestigious names in our industry and had the chance to chat and befriend people from every corner of the country.
This 2023, we're really excited to be attending GDC, so hopefully we'll see a lot of you out there!
Happy New Year!
So yes, overall we've been busy here at Mercuna. It's only getting busier, and we can't wait to bring you even more exciting features and work on even more exciting games with you all. The potential of 2023 is absolutely huge and we're glad to have you all along for the ride. The coming year will mark the first year largely unaffected by the direct impact of the pandemic, and as the winter draws to a close I wish you all the best for what hopefully, will be a year.
Happy new year to you all, I hope you enjoy 2023 as much as we do.
Joe